15 Fundamental Songs
A critical text/listicle on me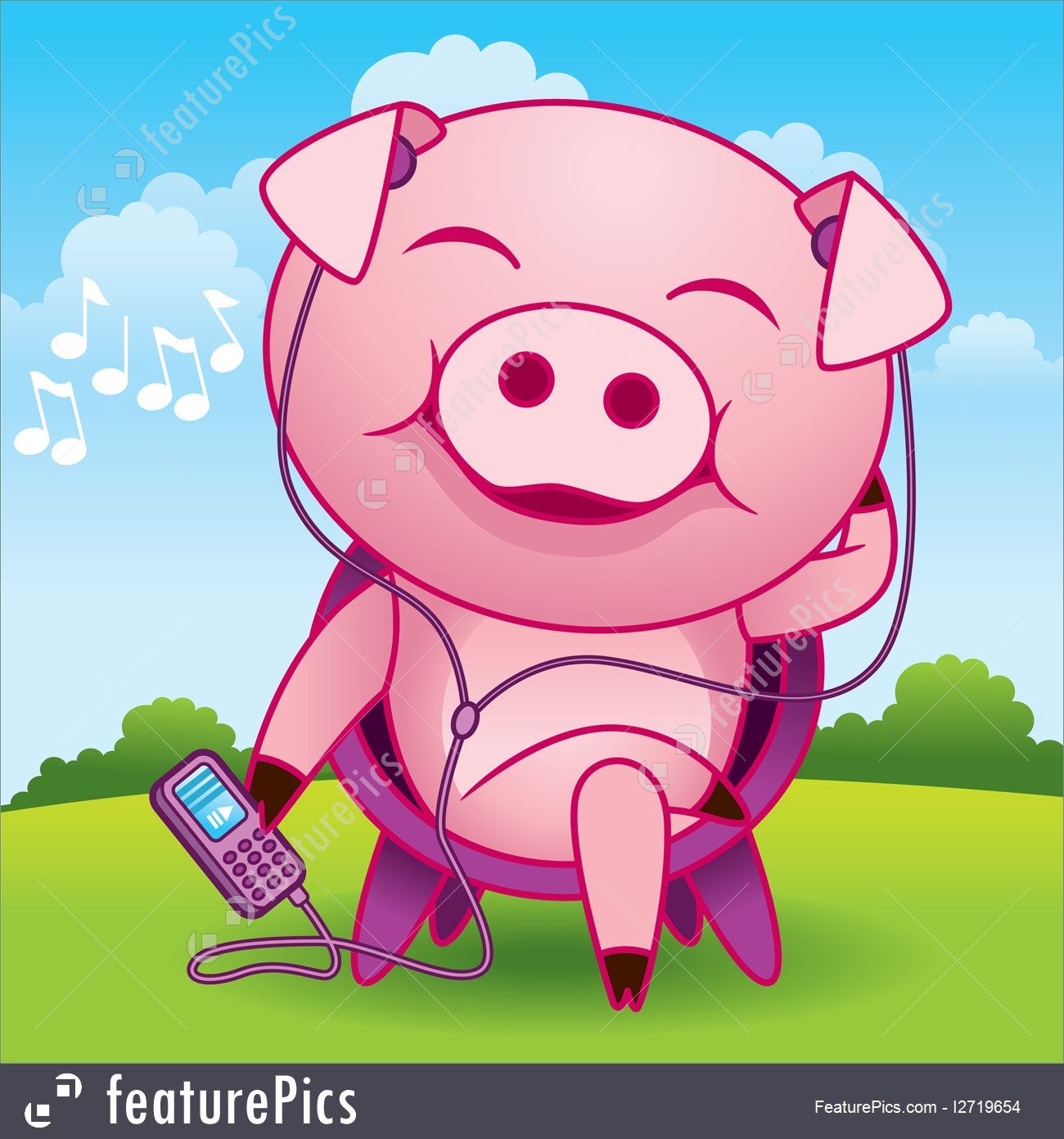 Hi all. You're getting a bonus Culture Pig this week beyond the one I already had planned for Thursday or Friday. I had to write up fifteen songs that changed my life for a work chain letter, so I'm just republishing that here as a) I already wrote it and b) it's not that different from when I usually have nothing to say and just spam a big playlist. If the writing seems a little basic, that's because it is! I'll be back in a few days to break down "The Old Guard" and "Palm Springs," so watch those and tide yourselves over with a listicle and a playlist. Enjoy!
---
"How Soon Is Now? – The Smiths

My dad studied abroad in Glasgow in the late '80s and came back with an obsession for new wave and British rock. Growing up, we would listen to this compilation album called "The Britbox," which contained The Cocteau Twins, Happy Mondays, The Jesus & Mary Chain, and other artists who I still have on constant rotation. "How Soon Is Now?" was Side A, Track 1, and to this day has the only song lyrics I've ever considered getting tattoed on my body (until Morrissey lost it).

"Babooshka" – Kate Bush

Kate Bush is the blueprint for a lot of my arty, baroque pop faves; the lyricism is impeccable, and she has a innate sense of spectacle that I think is crucial for any pop star to have. She's also a master storyteller, and "Babooshka" is my favorite example of how well she crafts a world in just three minutes.

"Knowing Me, Knowing You" – ABBA

If "The Britbox" was my dad's compilation album, "ABBA Gold" was my mom's. Since she always drove, this soundtracked many a road trip. There are too many good ABBA songs to choose from, but "Knowing Me, Knowing You" is my favorite because of how gorgeously pastoral its production is and how fatalistic its lyrics are.

"This Boy" – Franz Ferdinand

I bought the first two Franz Ferdinand albums when I was ten as a "cool" countermeasure to jeering from friends for only listening to Natasha Bedingfield and Maroon 5. I picked randomly and picked well! Both albums are peak early-2000s alt-rock. The second album is my favorite FF album to this day, and "This Boy" more or less retroactively introduced me to post-punk and no wave.

"Break the Ice" – Britney Spears

Shockingly, I'm gay, and shockingly, I love Britney Spears. Pop music is my favorite genre by a long shot, and Britney's 2007 "Blackout" utterly redefined how I knew pop music could sound. She is obviously not a gifted vocalist, but the way Danja, Pharrell, and the other producers on this album layer her vocals into the mix as if it were another synthetic instrument is dazzling. "Break The Ice" is my pick for best Britney song: catchy, polyrhythmic, perfect.

"In My Arms" – Kylie Minogue

With apologies to Britney, Lady Gaga, Madonna, and Janet Jackson, Kylie Minogue is my favorite pure pop artist of all time. Her discography is diverse and unimpeachable; I love "In My Arms" (produced by a pre-megafame Calvin Harris!) the most because it translates a lot of the blog-pop and electro-clash I loved in the late 2000s into radio pop in its most concentrated form.

"Freak Like Me" – Sugababes

Speaking of blog-pop, this bootleg of Adina Howard's "Freak Like Me" and Gary Numan & Tubeway Army's "Are Friends Electric?" was my first introduction to pop music that I didn't hear on the radio. I got into Sugababes (deeply underrated), which then got me into Richard X, Annie, Robyn, Girls Aloud, Nadia Oh, and so many other unknown-in-the-US pop luminaries. Considering it's a mashup, "Freak Like Me" weirdly sounds like nothing else before or since. I think it's the best pop song of the 2000s.

"Blind (feat. ANOHNI)" – Hercules & Love Affair

"Blind," my all-time favorite song, pinpoints the exact moment in which I stopped passively consuming music and started to make it my entire personality. I found "Blind" on Pitchfork in 2008, which led me down a rabbit hole of other blogs, social media, and dedicated forums, which in turn took over my entire waking existence. I stopped letting music happen to me, began to actively seek it out, and changed the trajectory of my life.

"Anything We Want" – Fiona Apple

"The Idler Wheel…," my all-time favorite album, came at exactly the right time in my life. 2012 was a very difficult year for me with existential crises, college applications, and existential crises around college applications, and "The Idler Wheel.." was just the poetically cathartic scream into the void that I needed. "Anything We Want," a delicate, hopeful love song, comes like a light towards the end of the album, and is the only song on this list I listen to every day.

"No Angel" – Beyoncé

This list wouldn't be complete without Beyoncé! "No Angel" is my favorite Bey song. Simple as that!

"Blink And You'll Miss A Revolution" – Cut Copy

A song that always makes me feel completely euphoric. Cut Copy is an extremely overlooked band, and I wish people would get into them more. "Zonoscope," the album with "Blink And You'll Miss A Revolution," is a great blend of deep house, Men At Work, and "Tango In The Night"-era Fleetwood Mac. Get into it!

"BIPP" – SOPHIE

The PC Music boom of the mid-2010s was deeply influential to me in how it deconstructed basically everything I knew about pop up until that point. "BIPP," the first PC Music song I ever heard, is a masterwork of tension and build. It's frustrating that there's no drop, but that's kind of the point! SOPHIE in general has introduced me to a lot more experimental electronic music.

"ILY2" – Charli XCX

I've seen Charli six times over the last four years. I missed a flight to San Jose two years ago because of a Charli XCX show afterparty! Not great! I love how experimentally pop her music is. "ILY2" is a sugar-sweet Jock Jam love letter and one of the catchiest songs I've ever heard.

"Unbearably White" – Vampire Weekend

Vampire Weekend has been a constant for me for the last decade. All of their albums are great and perfect early-to-mid 20s "What is going on with my life???" music, and I would cut off a limb to go to one of their shows. I love "Unbearably White" for how perfectly it encapsulates their dual gifts for melody and songwriting—more so than anything else off "Father Of the Bride"—but I could've chosen from a dozen others.

"Gospel For A New Century" – Yves Tumor

My current favorite song of 2020, perfectly suited for a year that has often felt like the apocalypse. If you put Prince, Modest Mussorgsky, and the seven circles of hell into a blender, you would get "Gospel For A New Century." The music video is also phenomenal!